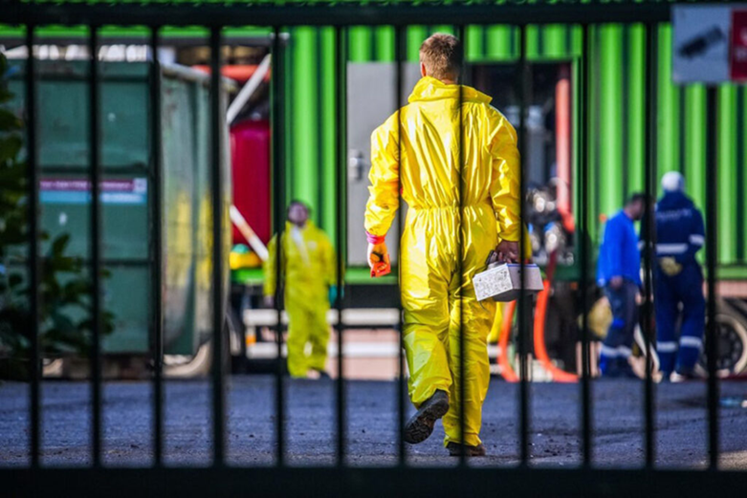 No less than 220 commercial poultry farms in the Netherlands were hit by prevention measures to stop the spread of avian influenza. Bird flu was again diagnosed at a poultry farm in Barneveld end of August, in a time the virus usually recedes during summer.
"This is a hard blow," says Bart-Jan Oplaat of the Dutch Union of Poultry Farmers. He points out that there are companies in the region that have had no birds since an earlier infection in April. "That means no income for more than 6 months."
The most recent outbreak (at one farm) had grave consequences. A transport ban applies to poultry farms within a radius of 10 km around the company to prevent further contamination. Thus far, 220 companies in the heart of the poultry sector are affected as a result.
Under surveillance
There are no other poultry farms in the immediate vicinity of the now affected company. The Dutch authorities will, however, keep a close eye on 34 farms within a radius of 3 km over the next 2 weeks.
Bird flu has been diagnosed several times this year in the region, where many poultry farms are traditionally located. For example, a transport ban had been in force in the area since mid-August.
The Dutch farmers Union foreman finds it worrying that the infections persist in the summer. "That is very worrying. Every virus disappears due to the sun and heat, but we are dealing with a virus that remains. That has never happened before."
Taken from: https://www.poultryworld.net/health-nutrition/health/avian-influenza-in-major-production-hub-in-the-netherlands/