By: Maria de los Angeles Gutierrez. 22 Mar 2022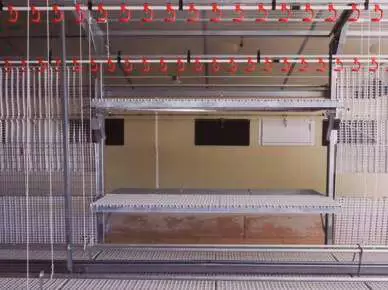 In the United States, a deadly Highly Pathogenic Avian Influenza outbreak has been detected in a laying hen flock in Buena Vista County, Iowa, the Iowa Department of Agriculture and Land Management reported.
The Iowa Department of Agriculture and Land Management and the Animal and Plant Health Inspection Service, APHIS, of the United States Department of Agriculture, USDA, have confirmed a second positive case of Highly Pathogenic Avian Influenza, HPAI, in the Buena Vista County, Iowa, USA
This time, the virus was found in a commercial laying hen flock, the second confirmed case of HPAI, in Buena Vista County, Iowa. The first outbreak occurred in a commercial turkey flock on March 6.
According to the USDA publication on the confirmation of Highly Pathogenic Avian Influenza in 2022, the Buena Vista County laying hen flock has 5,347,511 birds. This is the second batch in this county to have HPAI, previously a batch of 49,816 commercial turkeys was infected and the fifth in Iowa this year, according to the entity.
According to the Iowa Capital Dispatch, the county was one of the hardest hit by the 2015 Avian Influenza outbreak and is under a governor's disaster proclamation to help detect and contain the disease. State agricultural officials have said they aim to cull infected flocks within 24 hours of detection to prevent the spread of the virus.
Migratory wild birds, which often don't suffer the same deadly symptoms as domestic birds, are the likely sources of the outbreaks, said state veterinarian Jeff Kaisand. So far, according to the cited media, the state department of agriculture does not identify the specific locations of the outbreaks.
Taken from: https://avicultura.info/sacrifican-millones-gallinas-ponedoras-por-influenza-aviar-eeuu/