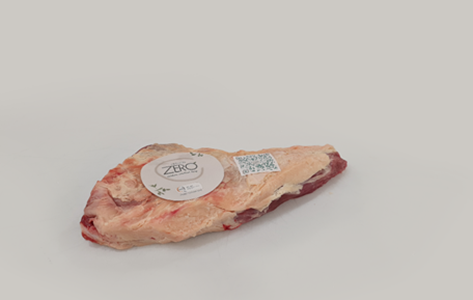 Last week the first edition of Version Zero started, the verified carbon neutral meat developed jointly by BPU Meat and Montes del Plata from a production system that combines livestock and forestry.
The first shipment was for Japan, but business has also been closed with the Blcok House restaurant chain in Germany.
"This first export represents a relevant and unprecedented milestone for the country, since it is a certified product and generated thanks to the synergy of the two main productive sectors of the country", livestock and forestry, said Daniel De Mattos, Advisor to the Board of Directors of the BPU refrigerator. He added that this product is already available in Uruguayan gondolas.
The Version Zero brand distinguishes cattle that have gone through the process of measuring the carbon footprint of the livestock-forest production system. This footprint, measured by the consulting firm Climit and verified by the international certifier SGS under the ISO 14067 standard, has a scope from "cradle to door": from the birth of the cattle until it leaves the field. With it, it is verified that the greenhouse gases emitted by the cattle have been neutralized by the presence of trees on the property.
The expectation of BPU Meat is that this year some 35-40 thousand cattle from farms certified as carbon neutral will be processed Taken from: https://www.apea.org.ar/es/noticias/item/frigorifico-bpu-de-uruguay-concret%C3%B3-primer-embarque-de-carne-carbono-neutral